glocal weekend / fin de semana glocal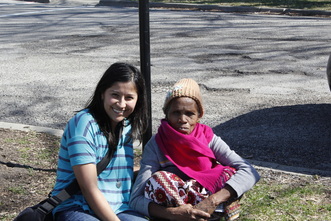 Glocal Weekend is a Friday evening and Saturday program designed to connect you to the international community in your city.

El Fin de Semana Glocal es un programa desarrollado en un viernes por la tarde y parte del día Sábado diseñado para conectarte con la comunidad internacional de tu ciudad.

The nations are moving to your city and settling in its neighborhoods. Las naciones están llegando a tu ciudad y se están estableciendo en sus barrios.
Glocal Weekend will give you a start to connect with them. El Fin de Semana Glocal te ayudará a establecer contacto con ellas.

---
Every Financial Partner that donates will receive an "Email Receipt" for tax records upon confirmation of the donation. After you push the 'Donate' button, you will be redirected to paypal so that you can complete your Credit Card or paypal donation.THANK YOU FOR PARTNERING WITH US!